Emergency Plumber UK
Welcome to the site Emergency Plumber where we specialise in 24hr Emergency Plumbing Services UK. Where ever you are local or out of area we are here to help.
My name is Martin Smith and I have been an Emergency Plumber since 18 years ago. We also have Emergency Plumbing Engineers Local and out of area. As an Emergency Plumber we have been regarded as very compeditive, expecially when it comes from our Emergency Plumbing Response. Our aim is to have one of our Emergency Plumbers to you within 30 - 90 Minutes. However we always try to make it closer to the half an hour as possible. This is to avoid damage to your property.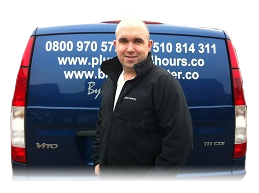 Contact Martin Smith
We specialise in 24hr Emergeny Plumbing Services UK. Please feel free to contact Martin Smith on 0751 08 143 11 or my second line 07541 00 13 13. You can also call us in our office between 10:00am - 4:00pm. If you would like to email us then please feel free by using my email address emergencyplumber@me.com.
Emergency Plumbing Service
Our Emergency Plumbing Services covers a wide range of areas in the UK. We have an Emergency Plumber London, Plymouth, Reading, Coventry, Bolton and Newcastle including other areas.
Emergency Plumbers
We have over 300 UK Emergency Plumbers on our database who cover all these Emergency Plumbing jobs. We are currently the fastest growing plumbing company in the UK and most reliable for the type of work we do.
Who is Emergency Plumber
Emergency Plumber is run by Martin Smith (the agent). We have over 300+ Emergency Plumbers through out the UK. We run a big network of Emergency Plumbers 24 hours 7days give or take Christmas Day. Either Martin or the staff will take the Emergency Plumbing calls. We will then talk you through the form that has to be filled out. Pay your deposit. Then get a self employed Emergency Plumbing Engineer out to you within 30 - 90 minutes. However in some areas please allow up to 2 hours. If you would like to know more about our services then feel free to read our terms and conditions. The terms and conditions link is at the bottom of this site at the footer.
Questions on Emergency Plumbing Issues
In the Plumbing Questions above we have questions that are asked by customers but also give the answeres. So please feel free to ask a question if we dont have the topic and we will email you the answer.
Should I Use a Gas Safe Registered Engineer UK
When you have any Gas related problem in you home it is always important to use a Gas Safe Registered Engineer UK
Interesting Plumbing Information on our Blog
We have plenty of Interesting stuff in our Information. Examples, all our Plumbing Blog information, archives and Emergency Plumber Infographics