Is there a silicone that can dry under water
A silicone that can dry under water is like asking a plumber to do an electricians job, it doesn't always work. Martin an experienced emergency plumber explains what is the best silicone that can dry under water.


Information about silicone that can dry under water
Ever Build Claim to have the very first silicone called Plumbers Gold and is the first silicone that can dry under water, however the wording on this silicone doesn't say exactly that and is what people are saying for example "Buy this silicone, it works under water and seals". Martin Smith will test this product out to see if this product does really set under water or just a product that once sets can be left under water for the next 10 years. However we currently don't have 10 years to test this product and want to find out now. (Test is taken place at the bottom of this plumbing article).
Silicone Description & Benefits
The Plumbers Gold has been specially formulated for the plumbing industry and can be used in bathrooms, wet rooms and kitchens. The type of material this can be used on is Metals, Mirrors, aluminium, granite, marble, glass, ceramics, fibreglass, acrylics, hard plastics and more. Plumbers Gold can be used on wet surfaces and will even work under water (to be confirmed below).
What is the Guarantee on Silicone
On most silicones you will get a 5-year guarantee and maybe up to 35-years. However the Plumbers Gold is guaranteed for up to 10-years. Please note that only the tube of sealant is guarantee and will only be replace with a receipt but please be aware that guarantee is only if the product as been regularly cleaned and has no dirt for example: deposits of soap left to hold.
Where can I use silicone
You can use silicone surrounding baths, showers, behind mirrors, around mechanic joints, but for the use silicone that can dry under water the Plumbers Gold is still yet to be proven (test is at the bottom of this article).
What is the best way to seal the corners with silicone
Silicone has been a test for a long time of the skilled and the un-skilled plumbers to make a good or a poor job of silicone. The best way to silicone if you are un-skilled is to place masking tape around the bath for example but is also very important to make sure it is also clean from a surface dirt. Run enough silicone to cover the area that needs to be sealed but not too much. Before you use the sealant you will need to cut the silicone at an angle and press on the lever action at an even pace. If you are skill and confident of not making a mess then you may not use the masking tape but when using a finger or a spatular it is advisable to make sure that the finger or spatular is wet at all times leaving a better finnish. It is very important the quicker you can do this that the quicker the finish on the sealant will be. If we can use silicone that can dry under water well sealing under water then great but lets firstly do the test.
Testing silicone that can dry under water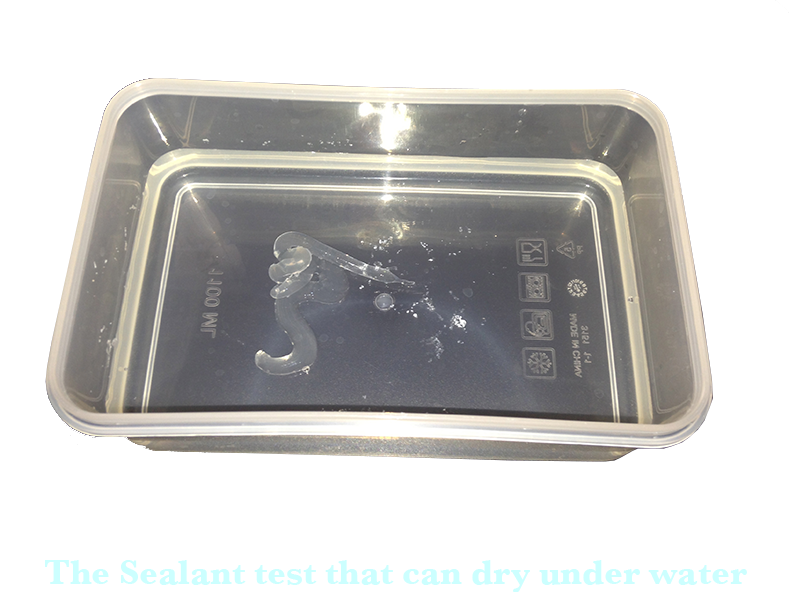 Firstly lets get a tub and place some silicone in to a what was a sandwich box, place some of the Plumbers Gold silicone in the box and fill up, enough to put above and cover the silicone.
Now this is done it is time to leave for 24 hours which is enough time for the process of the silicone to set fully.
After 24 hours it is time to let the water out and check the silicone and here is what we have been waiting for. HAS THE SILICONE DRIED!
The answer is: Unbelievably YES this really works WOW.
The second test was to put a hole in the tub but the tub split split the tub, however I filled the tub with water and made the test more interesting. Well the tub was loosing 30 drips per second I then silicone the split and all of a sudden the drips had stopped. Again: Unbelievable. As a writer about plumbing I now have something that revolutionises the plumbing trade when it comes to a plumbing emergency. So the answer to silicone that can dry under water is YES.
How does silicone dry under water when there's no oxygen
The answer to this is a chemical reaction that oxidisers the silicone into hardening and wins the battle against water.
Similar to this article is: Silicone Splitting.