What starts a copper pipe to leak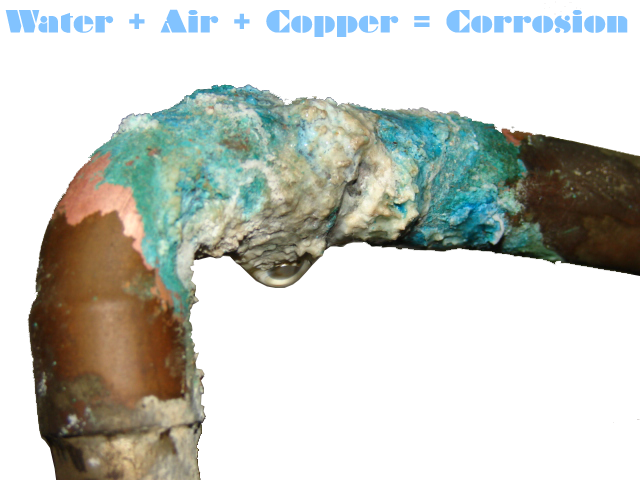 Martin Smith an experience emergency plumber in Bury explains all about his experience with what starts a copper pipe to leak. A copper pipe can start leaking either due to accidental damage or wear and tear. Some time a pipe can also start to leak because the pipe was not fixed properly and requires further work to correct the problems.
There are plenty of customers in Bury that, when in a state of a panic, the customer will pick up the phone and start searching for an emergency plumber Bury. Martin's advice before the customer starts to search for local plumbers in Bury, is too turn the water off at the stopcock. If the water turns off then there is no more emergency required. Rather than wait for a leak to start on the copper pipe, it is always good practice to check that the pipes are clean from any type of grease. Depending on the quality of the pipe, leaky pipes normally start to corrode, due to flux left on the pipe work. It is normally the acid that starts to attack the copper, causing a green mould and over time, this mould will eat in to the pipe, making it weaker, until it is that weak, that it starts to leak.
Another method of how a leak will start is water, air and copper. All the 3 types of ingredients will start the corrosion of on the pipe leading to and eventually corroding away and in most cases, cause the pipe to leak, leading to requiring an emergency plumber to call out.
When corrosion from the inside of the pipe starts, this is normally due to air that was found in the system. The corrosion in the pipe-work will not be visible to the eye and secondly, irreversible, unless it is a part of your central heating, where you can put a liquid in. Any special liquid that is designed to stop water leaks or stop a very slow leak will start to work and stop a very slow weep.
Once the green starts on the pipe, then it is like a disease that will spread. The best thing that can be done to stop the outta pipe from further corrosion, is to clean the area and always try to keep this dry. If you suddenly find that your require an emergency plumber in Bury or anywhere else in the UK, then give Martin Smith a call on 07510814311.