Why is it important to have an annual gas boiler check or service?
For many years it has been a big question over the homeowners head on Why is it important to have an annual gas boiler check or service? Martin Smith an emergency plumber from Bury explains these reason and what actions should be take when getting an annual boiler service.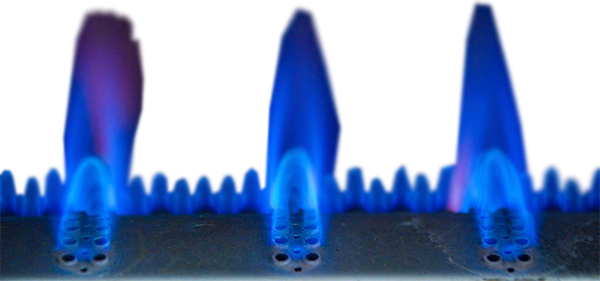 Mrs Jackson a customer from Bury mention she was very unhappy with the amount of money she has to spend in order to keep the guarantee she has on her boiler and doesn't understand why she has to get her boiler serviced on a yearly basis.
Here is what Martin has to say; "When the boiler has been fitted or an old boiler has just been serviced, the next boiler service will be due in 12 months time". To avoid the look and the thoughts of the customer and a bad confrontation, then it is always good to explain why this service needs to be done.
When the boiler comes on the boiler needs part oxygen, part gas and part energy to fire up. As the fuel flows then the fuel will require a continued amount of oxygen in order to keep the combustion process to carry on. The air of flow has to come from somewhere, which carries dust particle and what ever else is picked up in the air. If you live near a busy road where there air is dirty then in theory, the sooner you will require a service as the muck builds up quicker within the boiler. Another example on an open flue or flue-less boiler is that, if you have a boiler where you have laminated floor, all the dust particles, dead skin, dog hairs and what ever muck lying on the floor will build up quicker and in theory would cause your boiler to require a service within 6 months rather than 12 months. If you had carpet then due to dirty that sticks to the carpet more easily then the chance are that there will not require a boiler service as soon.
So what does the dust got to do with causing the boiler to require a service within 12-months
The reason the boiler needs to be cleaned out is that when the build up of dust, hairs and other muck take place the jets of heat are then blocked in the direction they require for complete combustion rather than partial combustion. If there is partial combustion taking place then this can cause the boiler to operate incorrectly such as the boiler running too hot or maybe too cold. The heating costs are not burning in an efficient way, which then is wasting money. This can cause boiler breakdown and is the reason why boiler manufacture then have their boiler guarantee voided.
If you require a gas safe registered plumber in Bury or anywhere else in the UK then feel free to give Martin a call who will get an engineer to you with 30 to 90-minute or on a non-emergency basis.