When is the best time to get my boiler checked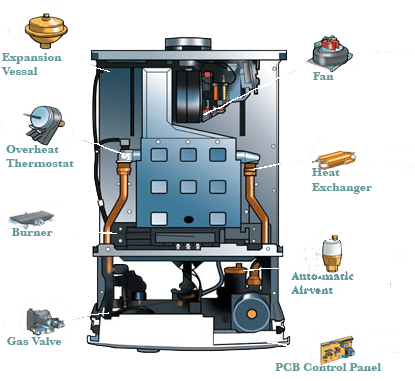 Some people have there boiler checked/serviced in the middle of winter, when something goes wrong, where others may have there boiler serviced at the end of winter, thinking it's had a lot of use. Some will have it as part of an annual service once a year and depending on the date it was fitted, would normally determine when it is service. Some may get there boiler service 10 years of more. But seriously when is it the best time to get your boiler serviced saving further costs.
In Martin Smith's experience and knowledge about the boiler, the best time to get a boiler service/checked would be July or September due to the non or lack of use through the hottest months. To get the best out of a boiler, it is best keeping it in use to save the boiler from stiffening up. It's a bit like grease, the longer you leave it, the harder it get, this results when in use for the first time, there is more pressure in parts, giving them more of a chance for something to go wrong.
Having your Boiler Checked should not be just to check all parts are working and in a quality condition. It is also to give a boiler a good service. In my experience most gas engineer would just give a service and not get your boiler checked over or advice on any further problems as occupiers seem to think that the gas engineer is always trying to get more work. The problem with this is, we are in a compedative market where engineers are trying to get as much work as possible by keeping there cost down. The fact is, if just spending an extra half an hour or more will get a more look in to the boiler and advice for what should be done, so that there are no surprises in the hour of need.
What should really be checked is: the colour of the central heating water, corrosion or very slow leaks that vanish as the water passes. Check that the thermal couple looks in a good order rather than letting it go and then changing it. The heating heats up as expected like a boiler should work.
Does my boiler really need a service every 12 months
In some boiler services, some gas engineers will do a check on the flue and a check to see if the reading are at optimal levels. If the boiler is reading good, then the boiler does not need a service but if the boiler is not, then the boiler needs a good hoover. I personal believe that someone needs to come up with an idea such has a boiler diagnostic tool that tells the occupier that there boiler need a service which is built into the boiler. If you live near an area where theres a lot of dirt in the area, then the boiler will most definitely need a service within the twelve months stated, but if the home and outside air is clean then the boiler may never need a hoover or serviced saving money and further cost. In the case of clean air then the boiler should just get a manual boiler check. One day we should have a boiler that lets us no the boiler requires a check or tells us exactly what part has gone, hopefully that day will come sooner.
If you have a requirement for an emergency plumber or a gas safe registered engineer then please give us a call and we will allocate a plumber/gas engineer out to you.