Central Heating Emergency Materials & Stock plus Information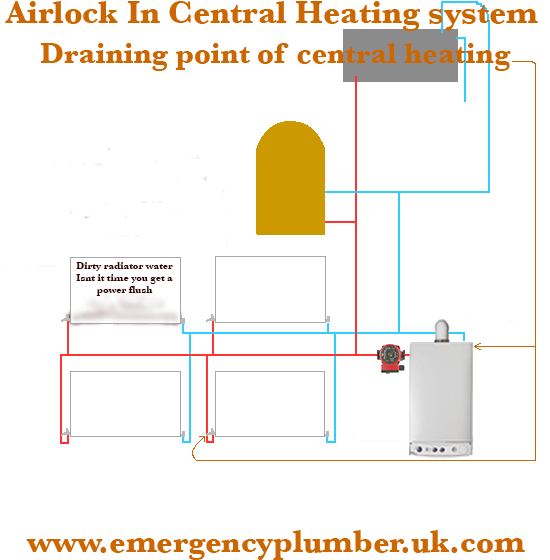 When attending a central heating emergency, it is very important that either the emergency plumber or the gas safe engineer carries the correct plumbing materials for any standard replacements or at least to stop the leak. Only in some cases the central heating emergency will be unable to be fixed. Example: this may be down to a replacement radiator but the main objective is to blank the central heating pipes so that the central heating is still working especially in the Winter month. For any emergency central heating jobs, it is very important to make sure that the best option is taken so that the customer can go about there daily routine as possible. Martin Smith an emergency plumber has experienced a whole load of central heating problems in an emergency for the past 19-years or more.
Emergency Central Heating Problems
The type of emergency central heating problems an emergency plumber or a central heating engineer will come against are most likely going to be are faulty valves that is not turning on, airlock in central heating, faulty central heating pump, badly balanced central heating system, faulty diverter valve, hot water on the cylinder not heating up on the cylinder, the water in the central heating system in not circulation correctly due to the water being sludgy. There are a whole load of problems that a central heating system can have but with the correct materials the cost of the emergency may be able to minimised.
List of central heating materials required when on an emergency
Central Heating Pump Gate Valves.
Spare Pump Valve Washers.
2 and 3 way diverter valve.
8, 10, 15mm Thermostatic Radiator Valves.
8, 10, 15mm Radiator drain off valves.
Top entry emersion Heater plus spare stat.
Side entry emersion Heater plus spare stat.
15 and 22mm Gate Valves.
Bleed nipples.
PTFE.
8, 10, 15mm Pipe.
Leak sealing fluid.
Fluid for a better central heating flow.
Auto Air Vent Valve.
Central heating air cant blank.
Central Heating Materials
If you can find any standard materials related to the central heating in an emergency that are not on the list then please send us an email to emergencyplumber@me.com and we will make an update as long as we feel that we should display the item.
Central Heating Information for emergency plumbers
If your an emergency plumber or a central heating engineer and want to be on our recommended list of emergency plumbers and heating engineers then please send us an email and we will get you on our list.
Information on a central heating emergency for occupants
If your a customer/occupant and in need of an emergency plumber or a central heating engineer then please give us a call so that we can recommend a local gas engineer or qualified plumber in your area. Please remember, it is very important that you find a good engineer within your area as so many problems get incorrectly identified and always cost more than expected. If any of your central heating is boiler related or is a complicated central heating problem, we recommend you use a qualified gas safe engineer and they carry ID at all times.