What Does F11 fault on a Glow Worm Boiler mean by a Gas Emergency Plumber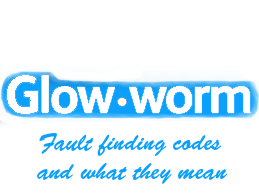 Rod Steward a Gas Emergency Plumber explains what a F11 fault on a Glow Worm Boiler is and how best to deal with them without giving too much information away. Rod gives advice to customers what to do when it is the Job for an Emergency Gas Plumber. It is also a known fact that this information is as useful to a Gas Engineer as it is to a customer, but very important whoever is to work on the Boiler and is a fully Gas Safe Registered Engineer.
The F11 faulty comes up as Flow or Return Thermistor Fault. Here are some questions and answers below by some experienced gas engineers.
An F11 is a main board connection fault, which is possible between the main board and the user interface.
"Central Heating system has just been drained down due to replacing of a radiator, when the central heating was filled up, it was then ok for a while. The pump was circulating but then stopped, but then an F11 code came up on by Glow Worm Boiler. What should I do?" Answer: It may be a good idea to turn the Boiler down and then reset the Boiler as it has gone in to lockout due to an airlock in the central heating system. Please check how to get an airlock out of the central heating.
With these question in mind, with a couple of good answers, it is a good conclusion that, when there is an F11 fault, it is most likely going to be due to air in the central heating system, but always keep in mind, if there is no air in the system, it may also be down to some bad wiring to the pump.
Now you know the diagnosis to this, then if you are taking up a DIY in trying to get an airlock out of the central heating pipes, then it is best to start bleeding your radiators, making sure you have a good supply of water to the central heating. If you don't have any knowledge at all about plumbing, it is always good to use either a plumber or an emergency gas plumber to fix the problem in order to fix the airlock. If it is down to the wiring then this becomes more of an expert on Boilers and then you may require a Gas Safe Registered Engineer, which you must not touch and is too be left to the experts.
Related Information – Glow Worm Boiler Fault Finding Codes.
If you would like to use one of our emergency plumbers then feel free to give us a call and we will be round to you very quickly.