Emergency Gas Plumber
---
Welcome to our Emergency Gas Plumber. This is where you get the correct information for you Gas problems. What some people call a Emergency Gas Plumber is in fact known as an Emergency Gas Safe Registered Engineer.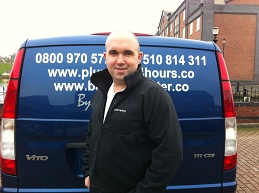 Emergency Gas Leak
If you you smell gas or think you have an emegency gas leak then call transco on 0800 111 999. You will then be put through to a lady or gent. From here you be asked as for what the problem is then most likely be adviced as followed.
Turn off your Gas Supply (but only if you can get access to the Gas Meter)
Open as many doors and windows as possible
To turn off all electrical appliances as possible
Do not use any type of flame
They will then explain to you that someone will be to you as soon as possible depending on the risk and seriousness of the Gas Leak
Emergency Boiler Breakdowns
If the Gas Issue is in relation to an Emergency Boiler Breakdown and not in any danger. Then the Emergency is not class as an emmediate emergency but as a minor emergency.
Questions and Answers
Some of our emergency boiler breakdowns can be complicated for diagnostic and show something but can end up with a completly different fault or with your suprise can be a simple fix. The average emergency boiler breakdown can be fixed within the hour and not required any parts or materials. It is always best to find the questions and the answer first before requiring and Emergency Plumber