What Does A Gas Certificate Look Like?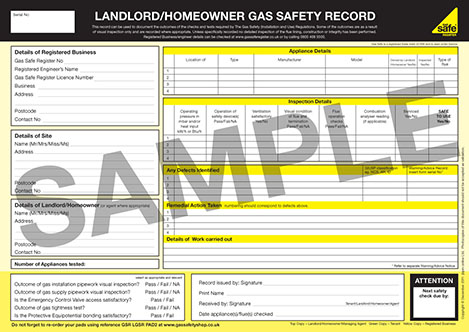 Looking for a gas certificate but wonder what one looks like and not know whether the work is legitimate. The emergency plumber in Bury explains what a gas certificate looks like in order to make sure you are getting the right thing and not just a dodgy gas check done. Some people are very gullible or just not have enough knowledge to know what they should have once the gas engineer completes the gas check. It is also very important to make sure that the gas engineer is fully qualified and holds a gas card at all times. If you are a landlord then a gas check has to be done once a year but Martin Smith believes this should be done even if there is no landlord involves. Here is what one customer has to say about recent events.
"I was at home one day and could smell gas, I called the gas board thinking it could be coming from the meter but all the gas board was interested in doing was turning the gas meter off and making safe – what is the world coming too when you can't get things down for free. I got the paper out and called an emergency plumber in Bury, well it did say heating and plumbing, I also explained that I had a gas leak. Anyway he come out, fixed the gas leak, service my boiler as it was 6 years overdue, paid him cash, he said 6 weeks ago that he would send an invoice and a certificate out but I never receive this, he has since gone out of the paper and his business card with his number no longer work with no record of his mobile number linking to his detail. What could I do?"
The message above is an example of a customer that has trust in people when searching for an emergency plumber in Bolton. It is very important that when getting an emergency plumber or a gas engineer that the gas engineer is fully qualified and holds a gas safe card. It is always a good idea to find an engineer in the gas safe register with the gas registration knowing with piece of mind, that the gas engineer is going to be fully qualified. However if you trust a national emergency plumber company to take care of finding a certified gas engineer then give us a call on 07510814311.