Top 10 Geeky Bathroom Taps 2013 By Martin Smith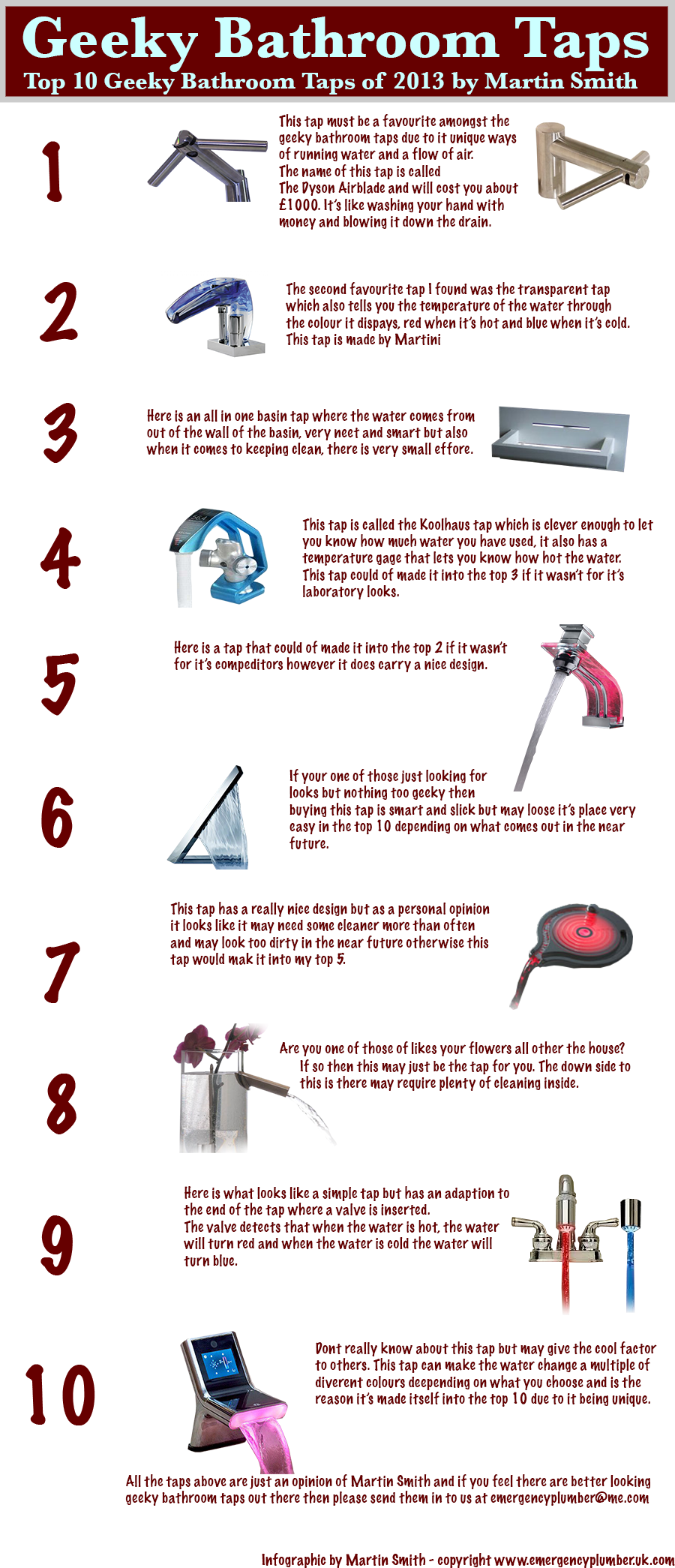 Looking for Geeky Bathroom Taps but not sure where to look? Here Martin has the top ten geeky bathroom taps of 2013. Please keep in mind that this is only an opinion of Martin Smith but we hope this is satisfactory. If you think there are some better bathroom taps out there then please feel free to send them through to us at emergencyplumber@me.com and we will include it if we think it's in the top 10.
Geeky Bathroom Taps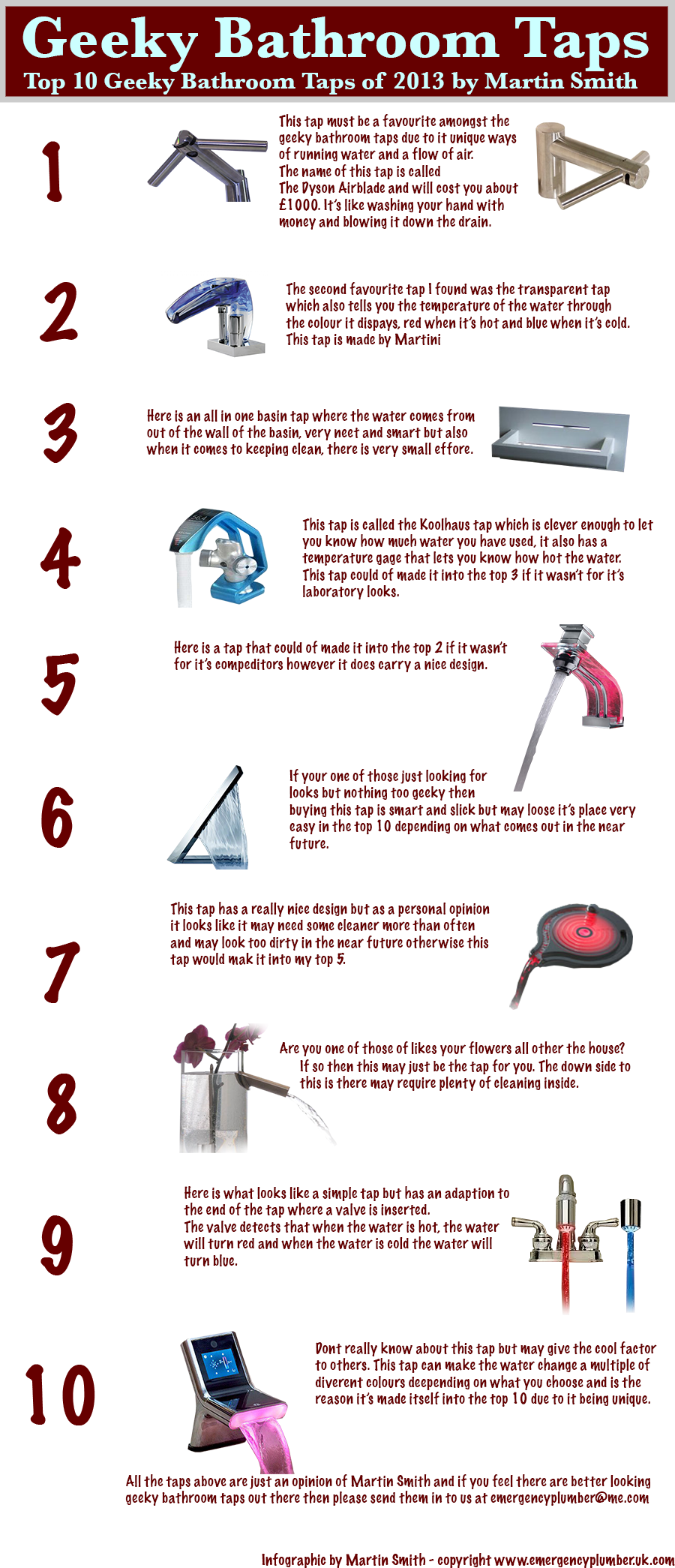 Here what we have in the top 10 geeky bathroom taps below
This tap must be a favourite amongst the geeky bathroom taps due to it's unique ways of running water and a flow of air. The name of this tap is called The Dyson Airblade and will cost you about £1000. It's like washing your hands with money and blowing it down the drain.
The second favourite tapI found was the transparent tap which also tell you the temperature of the water through the colour it displays, red when it's hot and blue when it's cold. This tap is made by Martini.
Here is an all-in-1 basin tap where the water comes from out of the wall of the basin, very need and smart but also when it comes to keeping it clean, there is very small effort.
This tap is called the Koolhaus tap which is clever enough to let you know how much water you have used, it also has a temperature gage that let's you know how hot the water is. This tap could of made in into the top three if it wasn't for it's laboratory looks.
Here is a tap that could of made it into the top two if it wasn't for it's competitors, however it does carry a nice design.
If your one of those just looking for looks but nothing too geeky, then buying this tap is smart and slick but may loose it's place very easy in the top 10 depending on what comes out in the near future.
This tap has a really nice design but as a personal opinion it looks like it may have some cleaning more often than most and may look dirtier in the near future more than most. Other than this, this geeky bathroom tap could of made it in the top 5.
Are you one of those who likes there flowers all over the house? If so then this tap may be for you. The down side to this smart bathroom tap is it may require allot of cleaning.
Here is what looks like a simple tap but has an adaption to the end of the tap where a valve is inserted. The valve detects that when the water is hot the water will turn red and when the water is cold the water will turn blue.
Don't really know about this tap but may give the cool factor. This tap can make the water change a multiple of different colours depending on what you choose and is the reason it has made itself into the top 10 due to it's unique design.
Martin Smith an emergency plumber will update this picture once he find any better geeky looking taps for the bathroom that he feels make the top 10.
Here are some Infographics you may want to take at look at below: