Emergency Plumber Of The Year 2014 & General News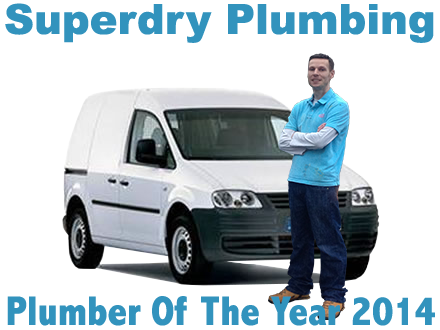 Welcome to our latest plumbing news and were almost finished with 2013 and moving into 2014 but what this article is mainly about is our emergency plumber of the year 2014. Last year it was Lee Cambell who held the Plumber of the year and what a great plumber Lee still is. This year the title of Plumber of the year 2014 will go to Damon Owen. Damon Owen has won the title for plumber of the year because he has been very polite, has the biggest percentage of plumbing emergencies taken on but not only that, the main reason and most impressively is average driving distance was estimated to be 1-hour. If Damon was very lucky he would have a plumbing emergency in Pontypool, but most of his call-outs would come from outside his area. Damon has been known to travel a few time about 1-hour and 30-minutes when attending a plumbing emergency.
Plumber of the year 2014
Damon who has won the Plumber of the year 2014 is an emergency plumber and here is what he has had to say about our company.
"I am 28 years old. I have been in the plumbing and heating industry from the age of 17, so that is 12 years. I was a reservist, in the armed forces while I was learning my trade. I did a 5 year apprenticeship, not like some these days who can be a plumber after a 2 month course.
When I was around 25 I went in the armed forces full time just for a change and a bit more of a challenge.  When I come out, I really struggled to get back on my feet and back in to a job, so I set up my own company and superdry plumbing was born.
When I first set my company up I was just an every day plumber who no one knew about and had to get my name out there with the aim of being known as a good honest and reliable emergency plumber who will come when he says he will and treat you with the up most respect.
I found it hard to get a good supply of work and when I saw Martin Smith was looking to recommend a plumber in South Wales and Bristol area, I then registered all my details with him online.
On one of my call outs, my van broke down, but as a true professional, I fixed it at the side of the road. I got to the job cold and wet, the customer offered me a change of clothes, so in my wet cloths, I fixed the leaking radiator and made my way back home. The words from that customer were; Fair play son your the man. A true dedicated professional who definitely went that extra mile for me and my family". That made me feel so proud.
I must say to be an emergency plumber takes more dedication than the day to day plumber. I have left shopping at the supermarket and put up with the consquents of the wife and worked on Christmas eve and boxing day. I no longer drink alcohol as Im on call 365-days a year, and even left the wife at the cinema one day (Worse husband of the year).
I have been on call outs at 4am, I have been to night clubs at 3am and have had to even put my hand down toilets, but I must say best job in the world.
I love my job as an emergency plumber, as I see so many happy faces after I save them from a flood or any other water related problems. Im so happy to be plumber of the year 2014, words can't say how much. When I had the call to say I won it, I,ve been smiling to my self ever since,
and I have won it for my self and my family, as when I 1st started receiving jobs that Martin recommended my way, I found out i was to be a dad. It's true to say I have a big head now. I received top recruit when in my forces training out of 50 lads and now out of 400 plumbers who also are recommended by Martin. Im number one. That goes to show, if you work hard and give 110%, you will shine and Mr Smith had rewarded me with this truly great reward. So what's next for me. Well im definitely going for plumber of the year 2014 and 2015 for 2 years in a row and would be a 1st with Mr Smith and im going to keep doing the good work. This bit is to Mr Smith. Thank you for recommending so many jobs to me as you didn't have to and words can't say how grateful I am to you. As I say all the time one day I could win the lottery and ill give you half. You have made it so my child eats well and has all things she needs. For that my door is always open to you and your family".
"Martin thank you so much from me and my family".
Plumbing News December
We wish all our followers a very happy Christmas and a happy new year. The site will be going through plenty of maintenance, which we are hoping to make your experience a little better, which will include a list of article going back over the last year. We will include the top 10 articles for 2013 and keep this going into the 2014 period. If your an plumber and have been following all the latest news hoping for colder weather, as you have probably guessed by now, the news has been giving everyone false reading, but that is what news does to get you following it. If you haven't read the article about weather news predictions then have a read.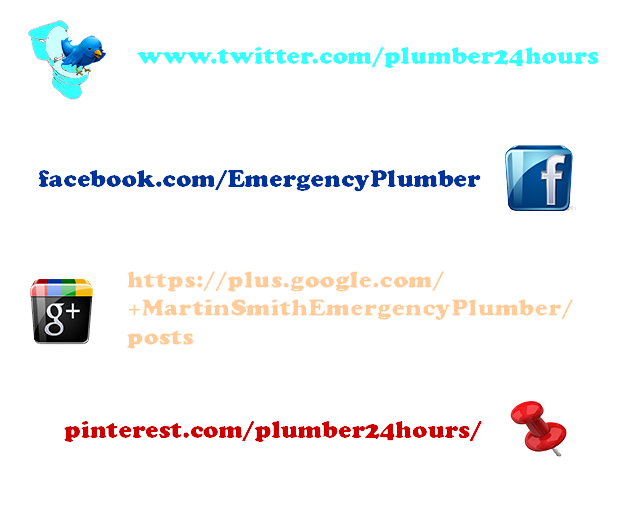 2014 is going to be a good year for us as we've just joined Pinterest. We would like to ask if your not following us on all the social networking sites then please do so. To the right of you are all the links to our social network. We are always looking for all the latest tech when it comes to plumbing Inventions, so if you know of any then please let us know via the social networking sites and we will then do our best to share this.
Plumbing News for 2014 Coming Soon
We have some good information about the Tectite Plastic Metal Pipe that has just been released in the UK. There is also the 10mm pipe straightening tool and other exciting tools. As for the weather between January to March then expect it to get colder as this seem to be the pattern since 2011.