Ideal Isar Problems & Cures On HE24, 30, 35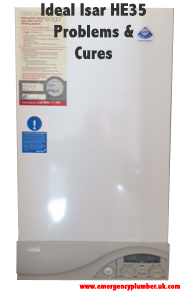 Have you got an Ideal Isar problems on HE24, 30, 35 and your looking for a cure. Looking for the right information without breaking any laws, then your in the right place. Martin Smith an emergency plumber and a qualified emergency gas engineer in Bury explains everything you may need to know from a leaking boiler to a boiler fault. Just below are the main topics we are going to cover on the Ideal Isar Combination Boiler.
Leaking Ideal Isar Boiler?
No power to the boiler?
My Boiler has a fault, how much should I expect to spend?
How long does it take to repair a boiler leak?
Social questions asked and answerd about the Ideal Isar.